Me, as well as other girls on this planet are constantly and desperately tring to have our so-long-dreamed summer bikini body. I already know that I will never own a perfect body but at least I'm tring. The only thing that I sadly understood is that without a physical activity buy only dieting I can never reach that goal so I'm tring to speriment various ways to workout so that I don't get bored, yes, because unfortunately my only problem is the boredom and this would lead me to give up the activity I was doing. So lately I alternate days where I go for a run and weight training days (and sometimes I play tennis). Obviously I'm not an expert in this sector so I decided to follow the tips and instructions of the most famous australian personal trainer:
Kayla Itsines
. I already know that you probably know who this girl is because of her famous Instagram account. I decided to belive in and follow her guide because of the before and after photos that the people who used her guide post. I was positively shocked by these people's results and opinions about it so I'm giving it a go.
I've just completed week one and I did the first day of week 2 so I can't say much about this guide but I would like to explain you how does it work: you have to train 6 days out of 7. 3 days you have to complete her circuits (resistence training) the other 3 days you just have to do a low intensity steady workout= 35/45 min fast walk or run.
Obviously i will continue to follow this guide and I will update you with my thoughts and results. I you are following this guide too I would like if you'd tell me your opinion about it in the comments below! xx
Io, come sicuramente anche tutte le ragazze su questo pianeta stiamo cercando disperatamente in tutti i modi di poter essere almeno accettabili per la prova costume. Già so che non riuscirò a raggiungere in tempo questo obiettivo ma almeno ci vorrei provare. L'unica cosa che ho capito è che purtroppo fare solamente la dieta senza attività fisica purtroppo non funziona quindi sto cercando di sperimentare nuovi tipi di attività fisica che siano vari e che soprattutto non mi annoino. Si, perchè il mio problema è la noia! Se facessi sempre le stesse cose per come sono fatta io mi stuferei subito e mollerei al primo istante. Ultimamente invece sto cercando di alternare giorni in cui vado a correre e giorni in cui mi dedico al " weight training". Ovviamente, non sono assolutamente un' esperta nel campo e per questo ho deciso di affidarmi alla famosissima trainer australiana Kayla Itsines. So che sicuramente voi la conoscete perchè soprattutto su Instagram ultimamente sta spopolando tantissimo. Ho deciso di credere al suo lavoro e di seguire i suoi tips poichè molte persone sempre su quest'ultimo social network pubblicano foto del loro fisico prima e dopo aver seguito la guida di Kayla. Sono rimasta esterrefatta dai risultati e dalle opinioni di queste moltissime ragazze che hanno raggiunto il loro obbiettivo.
Io adesso ho completato solamente la mia prima settimana di allenamento per questo non mi sento pienamente in grado di poter dare un' opinione al riguardo ma in questo post vorrei più che altro spiegarvi come funziona. Lei consiglia di allenarsi 6 giorni su 7 alternando giorni in cui bisogna seguire i suoi Circuit (ossia i suoi circuiti di esercizi) chiamati Resistance training e giorni in cui è necessario fare un camminate veloci dai 30 ai 45 min.
Ovviamente continuerò a seguire questa guida e passo passo vi aggiornerò sui miei risultati. Se anche voi state seguendo la guida come me mi farebbe piacere se lasciaste le vostre opinioni al riguardo in un commento!! xx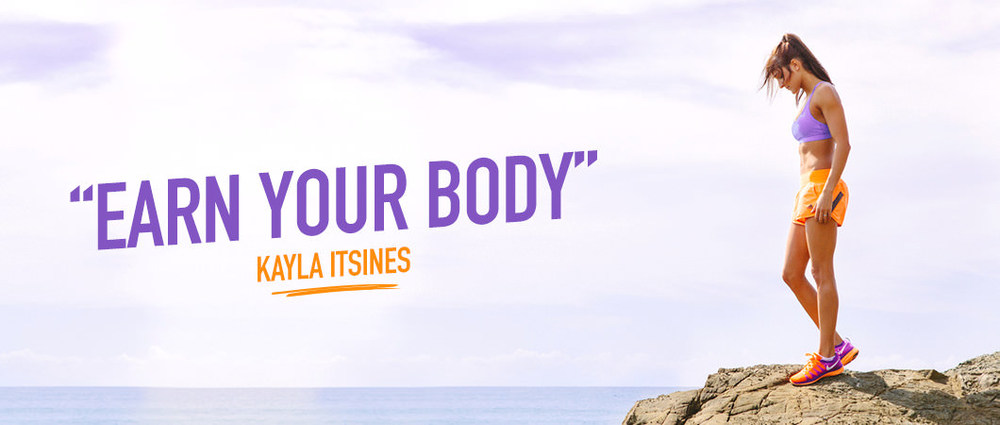 Michela||
Bloglovin
||
Instagram
||
GFC
||
Twitter